Start selling your assets or stock on ALLBIDS
A leading Australian online auction and disposal service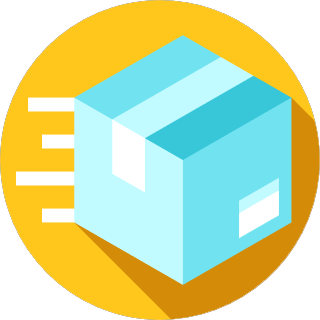 Sell from our warehouse
Once your items arrive at ALLBIDS, you're set!
Just drop your assets off at ALLBIDS - or we can arrange logistics on your behalf if you are unable to deliver the items.
We take care of the entire process - photographing, describing and listing your auction items.
Once done we will collect payments, deduct fee's and commisions and transfer all remaining funds to your nominated account. Its that easy!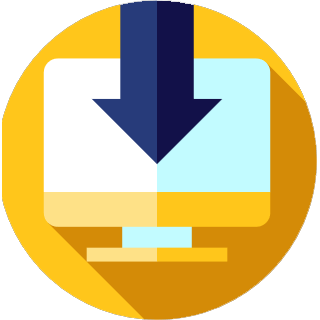 Sell from your location on ALLBIDS.com.au
We will work with you to maximise your return.
Get a FREE appraisal of your assets and we can even arrange for our team to catalogue and photograph items for auction. You can opt to provide photos and descriptions, reducing fees.
Eliminate the cost of logistics with mutually agreed inspection and collection times.
We will introduce you to the successful bidder upon payment to finalise collection. Once done we will collect payments, deduct fee's and commisions and transfer all remaining funds to your nominated account.
ALLBIDS guarantee that we will sell your assets
We're here to help - with the experience to back it up
We don't put reserves on your items because that will restrict the outcome BUT we can guarantee a result for your item based on the fact that we will create competitive bidding process – ask your account manager for more information.
If you are unsure or have questions about the process, Contact Us
We work with hundreds of large distributors to make online sales a quick and simple process using the ALLBIDS platform.
Importantly - we are members of the AVAA and we use a Trust Account – your funds are kept safely and remitted to you 5 business days from the Auction closing.
Interested?
Who sells with ALLBIDS?
ALLBIDS was first established in 2002; selling Government surplus by traditional auctions in Canberra. Realising the potential to expand an online presence was established in 2004 and since our site has grown to over 100,000 verified users.
We offer products from over 500 unique vendors and sell well over 100,000 assets per year.
If you need help liquidating your assets, turning redundant or surplus stock into cash or simply need to expand your business's reach to online customers ALLBIDS can help. Our team of dedicated specialists handle a wide variety of assets from Vechicles to Antiques. Unsure if ALLBIDS is right for you? We can offer free appraisal of your items and provide advice on how best to approach the market.
Government and Corporate
ALLBIDS provides an excellent platform for various government agencies to sell surplus and confiscated items online. Each participating agency has its own auction rules and regulations and may be subject to government ordinances. Till date AllBids has acquired a proven record of asset re-marketing for various corporate and government departments around the country.
With one of Australia's largest buying databases, over 100,000 registered members, we can provide the best return on your unwanted assets.
ALLBIDS is an approved panellist with Department of Finance making it easy for your department to use our services. We're also ISO 9001 Quality Management Accreditation. AllBids online auctions are transparent and ensure accurate & flexible reporting for all stakeholders.
We're also a leader in environmental sustainability and ethical disposal.
Estate Executors
For Estate Executors, selling at auction ticks the due diligence boxes. Let ALLBIDS, Canberra based leading Australian online auction company help estate executors with this daunting task of managing the estate for auction and organize a profitable sale of the personal assets and property of the deceased estate.
ALLBIDS online auction is a transparent marketplace where vendors get the best market value of their assets. Sales are conducted at arm's length.
In essence, the experts in ALLBIDS take responsibility for obtaining the correct market value of the estate assets, taking the burden off your shoulders. We have the mechanism, the qualifications, and the skills to perform this function optimally.
Also, with over 12 years in the industry, we have one of Australia's largest buying databases with over 100,000 registered members where estate executors can get the best return on the assets of the deceased estate.
=
Multinational Distributors
Are you looking to sell your overstock or those slow moving stock, liquidated inventory? Let us help you with that…
ALLBIDS is one of the leading online retail and auction marketplace, providing vendors the best online platform to sell your surplus consumer, industrial and commercial stock thus offering our vendors an efficient alternative sales channel.
What we provide our vendors is management of the entire process of putting up the auction which includes warehousing, valuation, marketing, fast payment as well as customer service. Now, manage your inventory & asset in a very efficient way and get the best possible return on your assets by working with ALLBIDS online auction. Our approach to every vendor consignment undertaken is to provide professional hands on service, acting swiftly and promptly to cater for the client's needs. We follow the consignment from start to finish, from initial inspections and valuation to ensuring stock is auctioned correctly following the standard process with the maximum realisation.
We have worked the leading companies and brands of Australia from various industries namely consumer electronics, IT equipment, industrial machinery, fashion, vehicle dealers and many more till date. We have experts that provide the constant assistance on how to you can excel in your sales through ALLBIDS online auction.
Educational Institute
If you're looking to sell your surplus educational assets, bringing them to market through an auction is a great idea. ALLBIDS, a leading Australian online auction and disposal service provider, based in Canberra, can offer you the best online marketplace to sell your surplus educational assets or liquidate stock from your organization.
With over 12 years in the industry, we have one of Australia's largest buying databases with over 100,000 registered members where you can get the best return on your unwanted assets.
Whether it is end of year auction or closet full of valuable artworks, a whole collection of library books & CDs, used school furniture or any form of surplus, overstock and confiscated items, put them up for auction through ALLBIDS online auction.
Let us give you proficient support, promote your auction to an extensive database of active bidders and do everything to help you get the best possible price for your goods
Charity Organisation
ALLBIDS has worked with many charities by placing silent and live auction items online, such as dinner experiences, entertainment package tickets and sporting events, and helped them raised over $3 Million over the last 10 years. Our online auction platform attracts over 100,000 visits per month from across Australia giving maximum exposure and return to your fundraising event.
We feel that giving back to the community by supporting charitable works is an important part of who we are. We can assist your cause with:
Online auctions via our proprietary platform
Silent auctions at events including SMS Bidding
Marketing and promotion to our 85,000+ strong database
Advertising on our website, which has 100,000 visits a month
We charge modest cost recovery fees to ensure that we maintain the resources to help as many charity and community groups as possible. Generally we do not charge any other commission or Buyer's Premium. Contact us and lets discuss about:
Motor Vehicle Dealers
ALLBIDS offers a fast and efficient way to sell your used car. No annoying phone calls and endless tyre kicking.
It's the quick and easy way to get the best value for your used vehicle. The commission is also a flat fee. Which means the max commission payable is $275.
ALLBIDS online auction works to sell cars seized by AFP or are assets of Australian Government & the Department of Defence.
Small Business Enterprise / Private Individual
With one Australia's largest buying databases, ALLBIDS can turn your liquidated, surplus or unwanted items into cash. With over 12 years in the industry we can get you the best value for your stuff.
If you are unsure about the process or do not not the value of your products - No need to stress! ALLBIDS has a team of specialists able to maximise your profits.