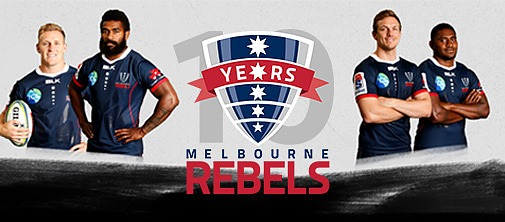 On Friday 14 February 2020 the Melbourne Rebels celebrated the start of our 10th year in Super Rugby with a one-off replica of our first ever jersey with one key difference, the names of approximately 1850 Foundation Members – who have been with us since day one – across the front and back panels of the jersey.

The Melbourne Rebels won the match 24 – 10 in the pouring rain!

The 23 jerseys worn that night are up for auction with all profits being donated by the Rebels to Rural Aid to support regional communities affected by the recent Bushfire Crisis.
{{auction.aucTitle}}

{{auction.emaRRP.toFixed(0) | currency:undefined:2}}

{{auction.emaPrice.toFixed(0) | currency:undefined:2}}

There are currently no auctions online matching your criteria